Merry Christmas and A Happy New Year/Feliz Natal e Prospero ano Novo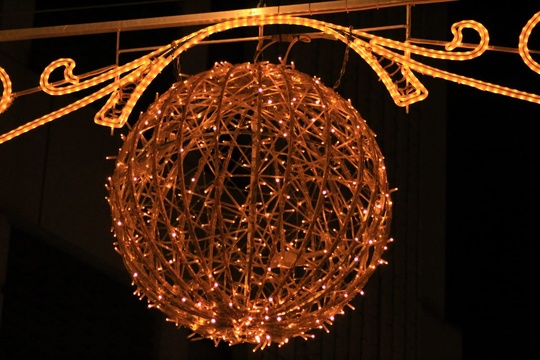 I wish all the friends and colleagues INTERNATIONALES SOLO-TANZ-THEATER FESTIVAL STUTTGART and SOLOCONNECTION surroundings of the world !!!!!!!

Marcelo Santos
Artistic Director

Joyeux Noël et bonne année! Merry Christmas and a Happy New Year!
Feliz Natal e um próspero Ano Novo! Веселого Рождества и счастливого Нового Года! С Новым Годом и Рождеством! ¡Feliz Navidad y próspero año nuevo! สุขสันต์วันคริสต์มาส และสวัสดีปีใหม่ häid jõule ja head uut aastat
圣诞快乐!新年快乐! クリスマスおめでとう。そして良い新年でありますように。
Fröhliche Weihnachten und ein gutes neues Jahr! Wesołych Świąt i szczęśliwego nowego roku! Kellemes karácsonyi ünnepeket és boldog új évet! Prettig Kerstfeest en een gelukkig nieuwjaar! Crăciun Fericit şi un An Nou Fericit! Mutlu Noeller ve Mutlu Yıllar God Jul och ett Gott Nytt År! Buon Natale e Felice Anno Nuovo! Hyvää joulua ja onnellista uutta vuotta!
חג מולד שמח ושנה טובה! Linksmų Kalėdų ir laimingų Naujųjų Metų
God Jul og Godt Nytt År! Veselé vianoce a Štastný nový rok!
Čestit Bo˛ić i sretna Nova godina! Καλά Χριστούγεννα κι ευτυχισμένος ο καινούργιος
عيد ميلاد مجيد و عام سعيد χρόνος ευτυχισμένο το καινούργιο έτος 메리 크리스마스 새해 복 많이 받으세요 Veselé Vánoce a Šťastný Nový rok! Glædelig jul og godt nytår! Feliĉan kristnaskon kaj prosperan novjaron! Vesel bo˛ič in Srečno novo leto Bon Nadal i Feliç Any Nou! Srećan Bo˛ić i Nova Godina.